One of my favorite questions to ask a Realtor when I meet them is if they have ever generated a lead, and later forgotten to follow up with that lead. The reactions I get range from a smile and embarrassed acknowledgement that it happens, all the way to somber reflection on how they are working on getting better at it. 
The one constant in asking that question hundreds of times is in the steady acknowledgment that, in fact, yes forgetting about leads happens. Unfortunately, my Realtor friends are not alone. Every Loan Officer I have asked, including myself, has had the same response that lead follow up is a problem. 
As an industry, we work so hard to generate leads. Leads are the lifeblood of our business. To obtain them, we business plan endlessly, prospect tirelessly, and are willing to spend large sums of money. One would imagine that after this effort and expense, the last thing you would hear is how we forgot to follow up with a prospect. 
In my pursuit of figuring out why this happens as widely as it does, I was surprised to discover that the answer was not only exceedingly simple, but the remedy was just as obvious. The missing ingredient in our industry seems to be a lack of systems. More specifically, a lack of systems that deal with lead management and customer retention.
I was surprised to discover that the answer was not only exceedingly simple, but the remedy was just as obvious.
I remember the first time I watched the Netflix biopic "The Founder" starring Michael Keaton. This is the story of how Ray Croc essentially took over Mcdonald's and turned it into the behemoth it is today. There is a scene where Ray Croc is losing his mind over a franchisee adding lettuce to a hamburger outside of specification. The franchisee argued that it made the hamburger taste better, but Ray wouldn't entertain it. He wanted the burger to be exactly the same at every store. Product specifications and consistency were the absolute focus of the scene and are still staples of McDonald's business model today. While you may not get the greatest hamburger you have ever consumed, you will get the same hamburger anywhere in the world. Mcdonald's is a master example of consistent experience because they have multiple systems in place to ensure that consistency. This consistency is one of the largest factors in their success. Unfortunately, our industry, unlike Mcdonald's, is wildly inconsistent in customer experience.
To be fair, in our industry, we get leads at different times and from different mediums, which is a unique challenge. Sometimes a lead comes via email, and sometimes a phone call. Sometimes it is from a website or ad, and sometimes from a current or previous customer. Sometimes we are in the office, and sometimes we are driving around or are at home when the lead comes in. It may sound simple, but all these variations are the seeds that grow into inconsistent follow up and how we can lose track of our leads. A good CRM is critical to bringing Mcdonald's style consistency of experience to your business.
A CRM is a Customer Relationship Manager and is the system that can prevent the problem of inconsistent experience and lost leads. While many Realtors and Loan Officers have CRMs, they are often not used or are ineffective. The best CRM will not only have great marketing content that will "drip" on all prospects, but it will also direct users to business-winning activities. A world-class CRM that will eliminate inconsistent experience and lost leads will direct your daily non-negotiable activities through open tasks. The following four tips are what I use with my CRM to maximize consistency and lead management:


You must resolve that every lead you receive is immediately logged in your CRM, regardless of time and location.

To do this your CRM must have mobile capability. In a world of smartphones and internet connectivity, your CRM needs to be able to be accessed wherever you are.


Every lead is logged as an open opportunity with an open task and a due date.



As you complete one task, you create the next follow up task.

For example, when you have a task to call a prospect and complete it, you must not just clear the "lead call" task. You must also set a follow up task for a future "lead call" at completion, or whatever follow up task is appropriate. This simple discipline

eliminates calling the lead once and then forgetting about them.


You must keep the current status of leads up to date.



A good CRM will direct appropriate marketing based on this status. My CRM has a disengaged status that I assign after multiple calls, emails, and text messages with no result. By changing the status, my CRM will launch an extended email campaign with marketing specifically designed for disengaged clients. Whether the prospect is active, disengaged, not ready at this time, or closed, the CRM should be firing appropriate marketing content to remain in contact and keep you top of mind.




You must have the ability to run lead reports to see where all your leads are at.



How many leads are in initial contact? How many are actively in the home buying or selling process? What current status or follow ups are assigned to each prospect in these statuses? This is how you can measure the trends in your business.
This list is by no means exhaustive, but it is a practical guide on where to start gaining control over your business. 
We are constantly looking for ways to grow our business, but unfortunately, we can sometimes overlook the most obvious ways.
Think about it like this: For every 10 leads you generate, you convert 3 into sales. But, with the help of an effective CRM, you can change that to 4 converted leads, growing your sales by 33%. If you ran a Fortune 500 company and could increase sales by 33%, you would be a good candidate for executive of the year. 
I know we all have heard about cutting costs in our business for greater profitability. How about we cut the "opportunity cost" of lost sales and grow our profitability that way? I can't think of a better way to make 2023 your best year yet.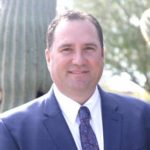 Jason Fremouw is a Scottsman's Guide recognized top producing Loan Officer and regular public speaker in the real estate and lending communities. Jason has also been recognized by experience.com as being in the top 1% of originators nationwide in customer satisfaction.
Jason originally started in the mortgage industry and worked his way up to becoming a top executive at a nationwide mortgage company. Jason subsequently transitioned into a more local focus in origination and managing a branch for VIP Mortgage.
Jason is also a husband and father of 11 adopted children and shares his systems for success that allow him to find the work/life balance needed to be both a top-producing professional and fully engaged in family life. Jason has been speaking publicly for over 20 years and is committed to bringing value to the real estate and lending industry.
Jason loves to answer questions on the systems he shares and is available at jasonf@vipmtginc.com and on LinkedIn.